WHO WE ARE?
Who wouldn't like to go to the Internet and watch a beloved grandparent talking about his or her life? What about a Veteran of a foreign war?  We all have someone we wish we could spend "Just 5 More Minutes" with.  Generations Broadcasting.com is making such a thing possible by recording memories for posterity, securing facts about lives and generations that might otherwise be gone forever. World War II experiences; the Great Depression; the fashion, food, and life details of every decade from the 1900s to the present are recounted on the Web through the eyes of those who were there.  The stories are amazing and treasured.
It's all the brainchild of Scott Farber.  Scott's career spans Television Anchoring, Entrepreneurship, Award winning Producer of Documentaries, Podcast Host and Public Speaker. Scott has been interviewing people for decades from People in the news, Veterans, Professional Athletes, to Everyday People.
"I kept meeting people with extraordinary family histories: a friend in Chicago whose parents were Holocaust survivors, another friend whose grandparents were slaves during the Civil War and whose son was in Johnny Carson's Tonight Show Band," said Farber.  He started craving information about people's lives. Finally, he looked to his own family and videotaped his father first.
Years later, Farber produced an award-winning documentary "Lest We Forget," interviewing ten Veterans of World War II.  He included footage from his dad's interview from years earlier.  The documentary was such an overwhelming success and when his dad passed away, he decided to create the separate ongoing website, Generations Broadcasting.com
The site grew to include interviews, documentaries, podcasts, current events, round table discussions and television shows for the web site.  These stories are entertaining their families, their friends and total strangers.  In many cases when people pass on, their stories fade away.  Generations Broadcasting digitally preserves them with integrity, ethically, legally, and with full respect to the people  featured and the stories are preserved for generations yet to come.
Record & Share Your Story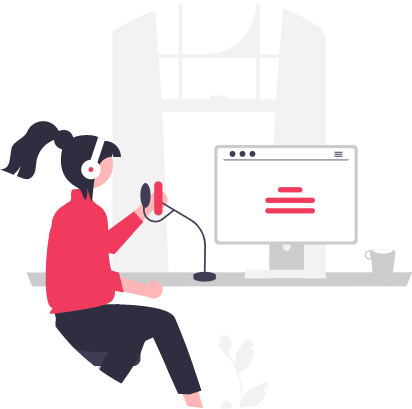 WHAT WE DO?

Step 01
Interested in scheduling an interview? Let us know and we'll send out a crew to conduct the taping.

Step 02
Our team will edit your interview and prep it for distribution.

Step 03
We post your interview on GBCTV.net and across YouTube and social media sites so you can share your story with the world!